Delta Phi Lambda Sorority, Inc. is a 501(c)(7) non-profit organization that advocates Asian awareness and empowers women to lead through values-based programs and everlasting sisterhood. Delta Phi Lambda's national philanthropy is Osteoporosis education and prevention, emphasizing the importance of promoting healthy lifestyles and behavior in young women. On a chapter level, we foster Sexual Assault Awareness. Founded in 1998, Delta Phi Lambda Sorority, Inc. has grown to 17 undergraduate chapters in nine states spanning the Southeast, the Midwest and the Northeast. The University at Albany Mu Chapter of Delta Phi Lambda Sorority, Inc was established on March 31, 2012.
Ƹ̵̡Ӝ̵̨̄Ʒ~~~~~~~~~~~~~~~~~~
~~~~~~~~~~~~~~~
~~~~~~ Ƹ̵̡Ӝ̵̨̄Ʒ

Welcome Aboard Delta Fly! Our cabin crew, the Magnetic Mu Chapter of Delta Phi Lambda Sorority, Inc. proudly presents the destinations for our FALL 2015 ZETA CLASS RECRUITMENT! All flights to each destination are COMPLEMENTARY and we only ask that you arrive to your departure gate 5-15 minutes before your departure time. This semester, we hope to discover new horizons and ignite our inner wanderlust as we travel the world. As a chapter, many of our sisters have studied abroad and traveled to beautiful places. Delta Phi Lambda encourages us to immerse ourselves into areas like service, cultural exposure, self-identity, and exploration each time we set sail for a new adventure. And at the end of each travel, we enjoy returning to our "home away from home." If you have any questions, do not hesitate to contact one of our recruitment chairs indicated below OR contact any other sister. Remember, "not all those who wander are lost." JOIN US! First Stop: Dubai, United Arab Emirates!!

Saturday, August 29th: DUBAI, UNITED ARAB EMIRATES
-8PM | Collins Circle
Fuel Up! Game Night with the brothers of Sigma Beta Rho Fraternity, Inc.
*1st Informational*

Sunday, August 30th: JUKKASJÄRVI, SWEDEN
-5:30PM | CC367
Jukkasjärvi is known for its Ice Hotel. Light your way with some DIY Mason Jars!

Monday, August 31st: PARIS, FRANCE
-5PM | Collins Circle
Bon appétit! Come out and enjoy an outdoor BBQ

Tuesday, September 1st: LONDON, ENGLAND
-7:30PM | CC367
Do you miss having paint nights with your friends? Or have you never tried paint night but wish to? Look to the skies and join the sisters for a laid back night of DIY Skyline Painting. *2nd Informational*

Wednesday,September 2nd: BRUSSELS, BELGIUM
-7:30PM | Collins Circle
Chocolate from Belgium is the best. Indulge yourself with a nice cup of joe with some delicious fondue on the side!

Thursday, September 3rd: SEOUL, SOUTH KOREA
-7:30PM | Collins Circle
Let's educate and rejuvenate! We will be learning more about Osteoporosis and cooking delicious Korean cuisine shortly after. South Koreans believe that food is the way to the Seoul (soul, haha) and the best remedy for any illness, even before medicine.

Tuesday, September 8th: RIO DE JANEIRO, BRAZIL
-6PM | Dutch Quad Sand Volleyball Courts
Bump it! Set it! Spike it! That's the way... we like it! Head's up! Join us for a fun game of beach volleyball and ultimate frisbee.

Wednesday, September 9th: CAIRO, EGYPT
-9PM | Collins Circle
Join us for a fun night of bowling with the brothers of RPI Pi Delta Psi Fraternity, Inc.

Thursday, September 10th: SYDNEY, AUSTRALIA
Invite Only

Friday, September 11th: SANTORINI, GREECE
Invite Only

Saturday, September 12th: ALBANY, NEW YORK
Invite Only | Home Bound



Ƹ̵̡Ӝ̵̨̄Ʒ~~~~~~~~~~~~~~~~~~

~~~~~~~~~~~~~~~~~~~~~ Ƹ̵̡Ӝ̵̨̄Ʒ

All events are free and non-binding. Rides will be provided. To be considered for a bid, you must attend 2/3 events, fill out Fraternity & Sorority 101 on MyInvolvement.org, and attend one informational (which counts alongside the event it falls under).

Contact Recruitment Chairs:
Chey "Prismatic" Bradley
(315)-949-3085

Amy "Élan" Chen
(347)-272-2082
---
Powered by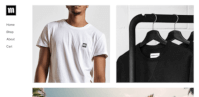 Create your own unique website with customizable templates.