What is Recruitment?
The formal Recruitment period is a time in which interested recruits (any undergraduate women who are interested in becoming a member) get to know the Sisters and vice versa through a series of planned activities and events. This is a chance to meet new people and expand your horizons to explore UAlbany's Greek community, so come out and get to know the Sisters!

How much does recruitment cost me?
Recruitment is FREE!. All expenses are paid for by the sorority.

What are the requirements in order to join Delta Phi Lambda?
We, at Delta Phi Lambda, welcome women of all ethnicity and backgrounds who share a common goal of promoting Asian Awareness through sisterhood and would love to have the opportunity to meet, talk, and get to know you. For those that are seriously intending to join the Delta Phi Lambda family, a GPA of 2.65, an attendance of 2/3 of the recruitment events, and at least one of the informational sessions, are mandatory for consideration.

What happens after recruitment?
After the formal recruitment period, bids, (invitations to continue the process to become a part of Delta Phi Lambda) may be given.

More questions?
To find out more information about recruitment, please contact our recruitment chairs:


Spring 2019 RecruitmentRecruitment Co-Chair
Joyce "IRØNCLAD" Chua
dphil.ironclad@gmail.com
Recruitment Co-Chair
Emily "ASTRO" Chan
dphil.astro@gmail.com
ualbany@deltaphilambda.org
Powered by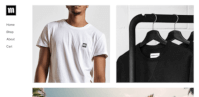 Create your own unique website with customizable templates.