Join the lovely ladies of Delta Phi Lambda Sorority, Inc. and Sail Into Everlasting Sisterhood!
*~The Colony Chapter of Delta Phi Lambda Sorority, Inc. invites you to join us for our Spring 2014 Gamma Class recruitment~*
ALL EVENTS ARE FREE AND NONBINDING! RIDES WILL BE PROVIDED!
Pick ups will be 7:30PM at Collins Circle unless stated otherwise!
~~~~~~~~~~~~~~~~~~~~~~~~~~~~~~~~~~~~~~~~~~~~
To be considered for a bid, you must attend one (1) information session, 2/3 of events, and fulfill "Fraternity & Sorority 101" on myinvolvement.org
~~~~~~~~~~~~~~~~~~~~~~~~~~~~~~~~~~~~~~~~~~~~
Ƹ̴Ӂ̴Ʒ RECRUITMENT WEEK SCHEDULE Ƹ̴Ӂ̴Ʒ
Friday, January 24th:
Work Like a Captain, Play Like a Pirate
Social Mixer and Game Night with Sigma Beta Rho Fraternity, Inc.
Saturday, January 25th:
Arrr Your Bones Healthy?
Card making for the Children's Miracle Network with the sisters of Delta Phi Lambda
FIRST INFORMATION SESSION
Sunday, January 26th:
Sing Like a Siren
Karaoke Night with the sisters
Monday, January 27th:
Buried Treasure
DIY Candle making with the sisters
SECOND INFORMATION SESSION
Tuesday, January 28th:
Anchor Yourself to Something Good
Hot pot with the brothers of Pi Delta Psi Fraternity, Inc.
Wednesday, January 29th:
Smooth Sailing
Ice skating with the brothers of Pi Delta Psi Fraternity, Inc.
Thursday, January 30th:
All Aboard!
Ice cream and hot chocolate with the sisters
MAKE UP INFORMATION SESSION
Friday, January 31st:
S.O.S.'mores
S'mores and movie night with the sisters
Saturday, February 1st:
Sail into Sisterhood
Sweets and tea with the sisters
~~~~~~~~~~~~~~~~~~~~~~~~~~~~~~~~~~~~~~~~~~~~
Delta Phi lambda Sorority, Inc. advocates Asian awareness and empowers women leaders through values-based programs and everlasting sisterhood. We are 15 chapters strong nationwide.
We are an Asian-interest sorority but we are NOT Asian exclusive.
~~~~~~~~~~~~~~~~~~~~~~~~~~~~~~~~~~~~~~~~~~~~
Questions? Contact one of our recruitment chairs! :)
Juliet Shen
"Escapade": (480) 388-9883
dphil.Escapade@gmail.com
Vanessa Long
"RUPTiiX": (607) 592-8410
dphil.RUPTiiX@gmail.com
albany@deltaphilambda.org
National Website:
www.deltaphilambda.org
Chapter Website: ualbany.deltaphilambda.org
Check out our facebook, twitter, & youtube:
facebook.com/UAlbanyDFL
twitter.com/UAlbanyDPhiL
youtube.com/UAlbanyDPhiL
Join us in our recruitment events and explore and discover our Everlasting Sisterhood. ♥
ΔΦΛ
Delta Phi Lambda Sorority, Inc.
University at Albany
Colony Chapter
ƸӜƷ
Powered by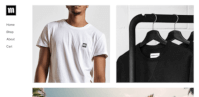 Create your own unique website with customizable templates.