Get Psyched for DPhiL!

The Albany Chapter of Delta Phi Lambda Sorority, Inc. would like to invite you to join us for our Spring 2015 Epsilon Class recruitment!
Delta Phi Lambda Sorority, Inc. advocates Asian Awareness and empowers women leaders through values-based programs and everlasting sisterhood.

We are an Asian-interest sorority but we are NOT Asian exclusive!

All events are FREE and NON-BINDING and rides WILL BE PROVIDED for any off-campus events (pick-ups for off-campus events will be at Collins Circle by the flag poles)!

Time and location are specified below for each event :)

Ƹ̵̡Ӝ̵̨̄Ʒ Recruitment Schedule Ƹ̵̡Ӝ̵̨̄Ʒ

Thursday, January 22, 2015
Peace, Love, DPhiL
Meet the Greeks
2PM @ Indian Penthouse

and...

Speed Dating
Meet the sisters!
7:30PM @ CC367

Friday, January 23, 2015
Don't Hate, Meditate!
Spa/Make-Up Night
(INFO SESSION 1)
8PM @ Collins Circle

Saturday, January 24, 2015
Give Peace a Chance, Offer Your Helping Hand
Community Service
12PM @ Collins Circle

Sunday, January 25, 2015
Bohemian Expression
Express your thoughts and Pave the way with Watercolor Notecards
7:30PM @ CC370

Monday, January 26, 2015
Leave Your Mark
Temporary Tattoos
(INFO SESSION 2)
7:30PM @ CC367

Tuesday, January 27, 2015
Flower Power with a Rock 'n Roll Heart
Flower Origami
7:30PM @ CC367

Wednesday, January 28, 2015
Jar Full of Sunshine
Fill Your Cup of Life with Sunshine, Love, and Laughter
Mason Jars/Snowglobes
7:30PM @ CC370

Thursday, January 29, 2015
Good Vibes
Free Yourself and Enjoy Some Good Vibes with the Brothers of Pi Delta Psi Fraternity, Inc.
Ice Skating
7:30PM @ Collins Circle

Friday, January 30, 2015
Invite Only

Saturday, January 31, 2015
Invite Only



--------------------------

--------------------------

-----------------------

Questions? Comments? Concerns? Just want to say hi?
No problem! Text us! :)

Ƹ̵̡Ӝ̵̨̄Ʒ Recruitment Chairs Ƹ̵̡Ӝ̵̨̄Ʒ
Amy Chen "Élan" @ (347) 272-2082
Melody Tien "PANDEMONiiUM" @ (718) 964-8788


***To be considered for a bid, you must attend 1 info session, 2/3 of the events (including info session), and fulfill "Fraternity & Sorority 101" on myinvolvement.org***

To learn more about DPhiL, check out our national website!







Powered by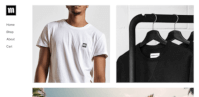 Create your own unique website with customizable templates.