Unrecognized Groups Policy
Delta Phi Lambda, while respecting the First Amendment rights of individuals at public and private institutions to associate, supports the discretion of host institutions to recognize or to suspend recognition of Greek letter organizations. Chapters of Delta Phi Lambda Sorority, Inc. are not permitted to affiliate with an organization, chapter, or member of an organization or chapter that is not recognized by their respective university. This includes organizations, chapters, or members that may be at a nearby university of a Delta Phi Lambda Chapter and applies to any event that an observer would associate with Delta Phi Lambda. Chapters or groups of individual members who violate this policy will be referred to the National Executive Board for investigation.

Powered by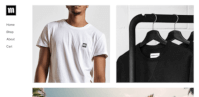 Create your own unique website with customizable templates.